Discussion Starter
•
#1
•
The question is, what does a 320 pound woman look like?
Now, before you scroll down to look at her pictures, get a mental image of what you think a woman who weighs 320 looks like....
Got it????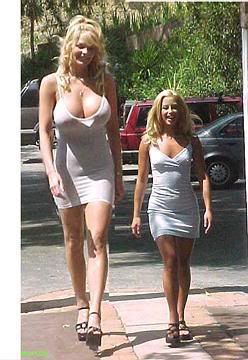 Not exactly what you were expecting, is it??!!
The tallest and best proportioned woman in the world lives in Holland .
She is 7'4' and weighs 320
oh man i would have fun with her but wouldnt want her on top :|err