Here is a litle project I have been working on,Just thought I would share.
I purchased My 81 Spectra 20 back in 2010, for $3000. After using it for two seasons I totaly love the boat,but it does need some TLC.
The gell is in decent shape for its age, with the exception of a couple of spots up front on the lower hull, and a few stress cracks on the upper deck and I do like the colors, so the gell will stay for now and maybe get a cut and buff.
The boat needs to be updated with new gauges and interior and hardware. It has a bench in the front ,that I hate,so it will be getting buckets for the front.
One thing that has bugged me, is that when hitting rough chop, the boat feels kinda loose and not as solid as it should, so I will be starting with ripping out the carpet, to see what is going on with the floor. I will post updates as I progress along.
Here is a couple shot of what it looked like when I brought it home.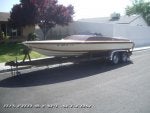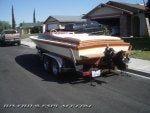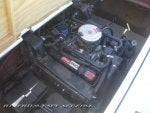 Here is a pic form out on Lake Mead