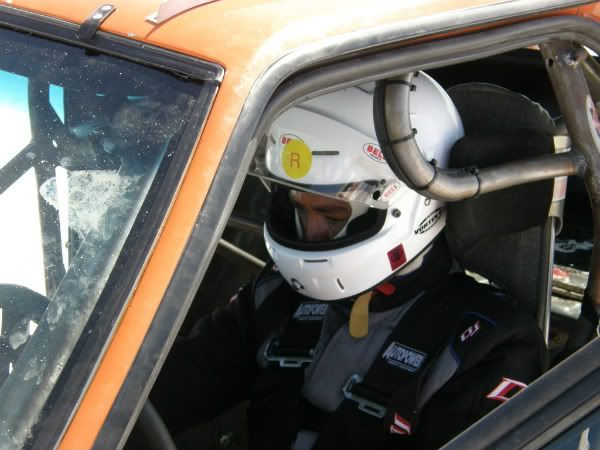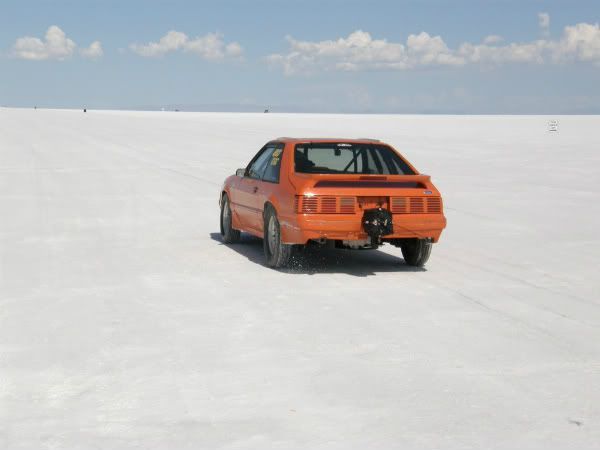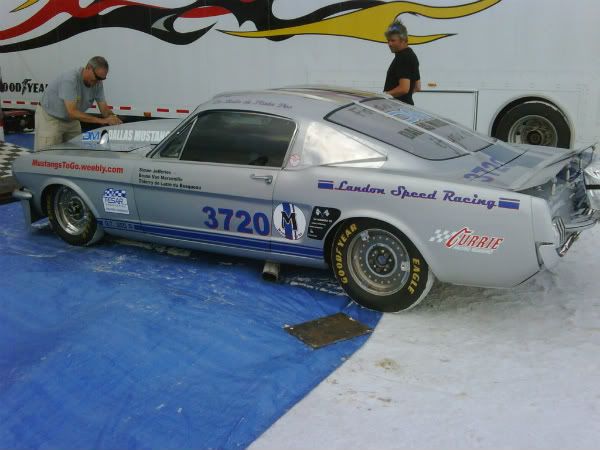 XJ Jag with a turbocharged '48 straight 8 Buick car ran 199.8 mph before they hole'd a piston
Half a 351 Windsor in a 240 Nissan: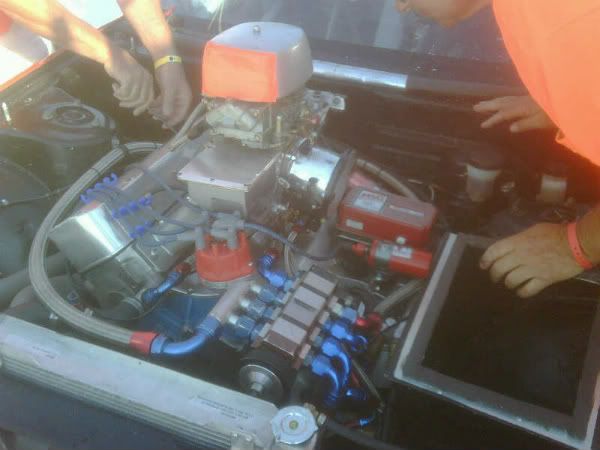 Spirit of Rett streamliner....I want to say 581" but I might be wrong. In the class it runs the Nos they are on the bottle for 50 seconds: Mega nos systems. dual fogger systems
The once totaled and rebuit $500k Enzo Ferrari: car was supposed to run 260+ 850+ hp TTurbo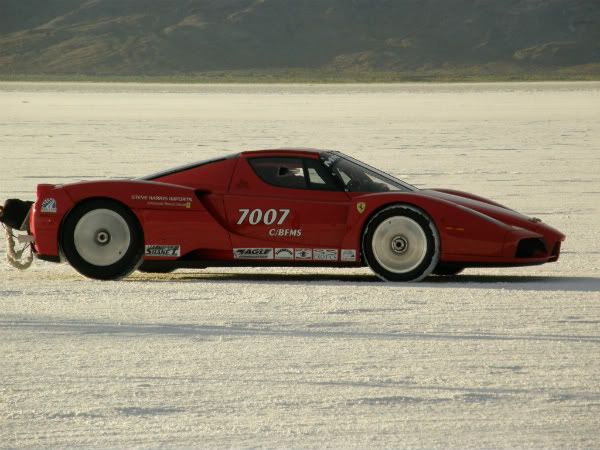 Vesco's streamliner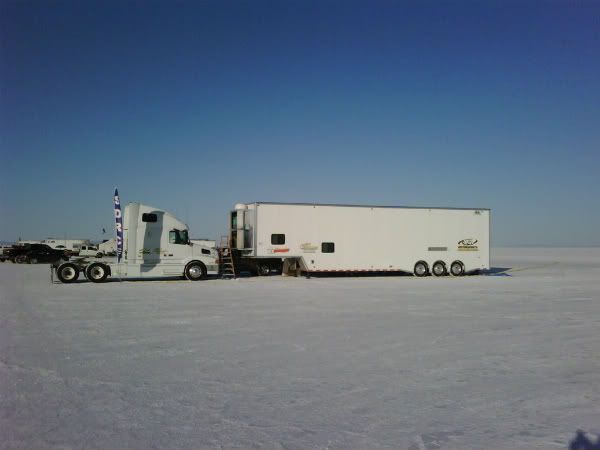 All you gear heads need to make the trip some year........hotrodders heaven.
on my qualifing run of 135 ( 141 top speed) we lost the water pump, didn't get if fixed before the Salt was closed for the day, so I didn't get to make my speed runs. It was fixed yesterday morn as I was flying home and brother James drove it 179.89 mph on the 5 mile course.... flat footed it at 6,300 from mile 3 to 5 engine ( 342" Ford) held 55 psi oil pressure . Dad ( 74 yrs old) ended up driving 164 mph on the 3 mile course. We have a few things planned to run 200+ next year.
S CP