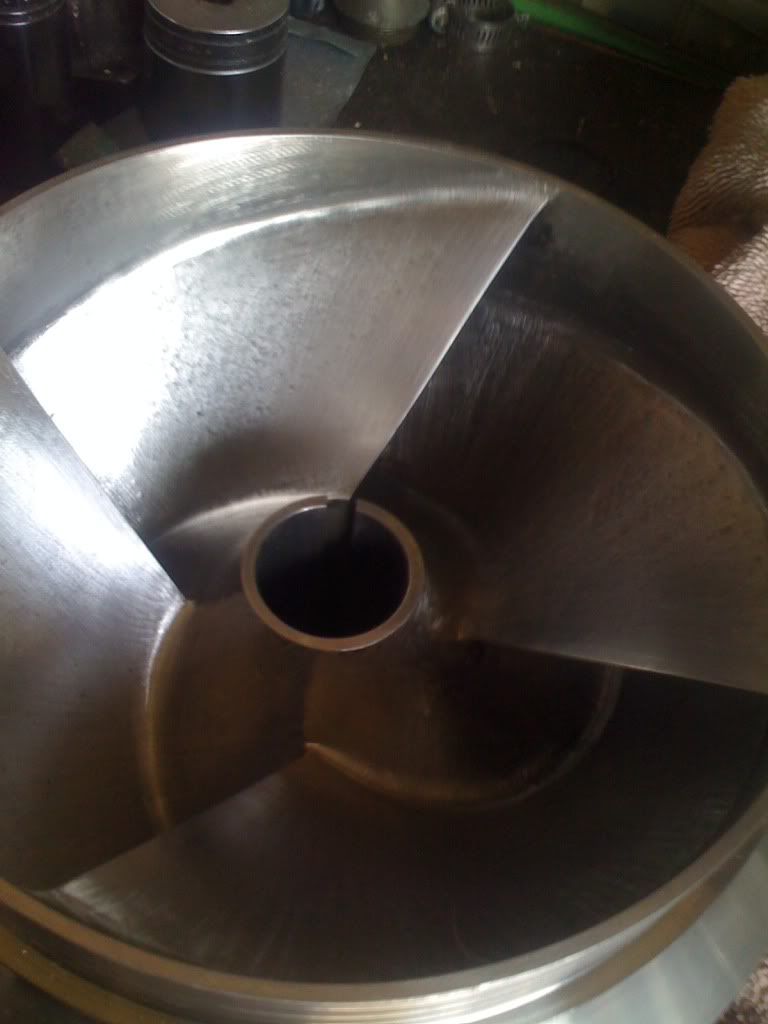 My personal impeller out of my Daytona, been running this for last 2 years roughly. Cut size is A/B which is the same as a B+ when compared to a non high helix american turbine impeller. Wear surface is STD. at 7.225 and all other dimensions are standard. Fully prepped and modified by MPD and ready for racing or the river. I can honestly say this is the hardest hitting impeller Ive ever ran, its the wrong cut size for my new application so Im going to a different impeller. We did alot of testing with this impeller to try and figure out the high helix stuff so feel free to ask any questions.
Helix impellers are pretty pricey compared to any other stainless cant sell it for less than $1300
Shipping is from 92627.