Possibly the baddest BBC stack injected alcohol engine on the planet??
For Sale; Jessica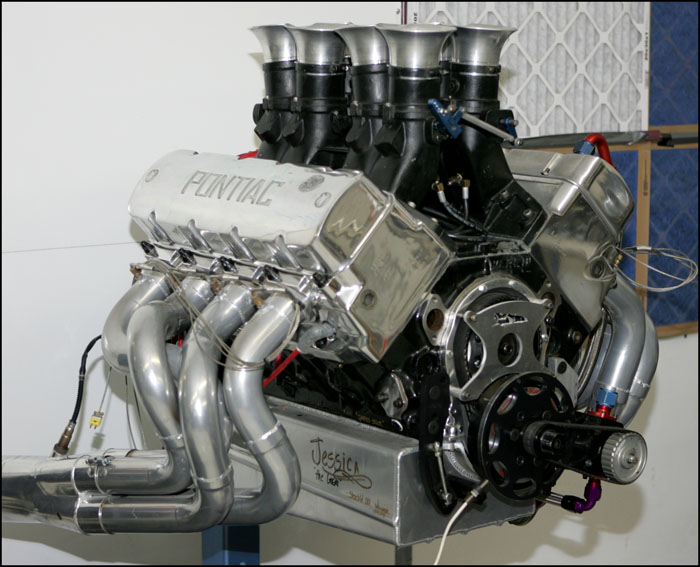 Callies 4 lightning hole 4340 crank in 4.125 stroke
Merlin pro billet capped block with bushed .904 lifter bores
Venolia custom pistons and Akerly and Childs custom ring set (I believe it is at 4.605 or 4.610. (I have to go to the shop and get the build sheet.) Makes it right around 550 inches.
PPP marajing c350 wrist pins casidium coated, and have the reciepts for the pins at just over $860 for the set.
Pontiac 427 casting 18 degree heads. Absolutely awesome port work
Titanium vlaves, psi electroplished springs and ti retainers
Jesel rockers/ belt drive system, etc.
120 wall manton pushrods
MSD dristributor and wires
Holley hall effect crank trigger set-up on the ATI superdamper
Magnesium kinsler injector manifold custom ported to these heads
Alcohol fuel system set up by Gene Adams (With pump and bypasses although not pictured.)
Jeff Johnson billet fab oil pan with baffle balls.
Peterson external oil pump and vacuum pump all in one with inline filter
MLS head gaskets
Never been fired, but ready to run and fresh as is.
First $12000 to my door gets the whole thing.
If the first person with full price would prefer a wet sump Jeff Johnson pan and a titan billet oil pump, I will change it out for them.
No games, no trades, no plying around. Serious buyers that want the trickest stack injected engine on the water!!!
For $14000, I will pull the heads and intake, then build it with the last set of 4.840 heads and intake to ever qualify at an NHRA national event. Probably good for 100 more horsepower and will be set up for your carbs, or a hat injector.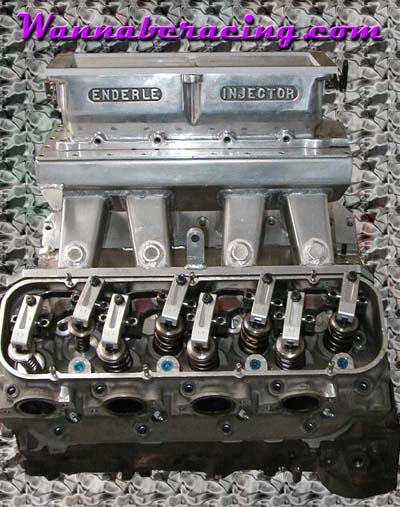 For another $1000, I will take off the aluminum rocker arms and put on the titanium rocker arms for those heads.
If you just want the symmetrical port heads and intake, with ti valves, psi springs with an extra set of springs and jesel rocker arms. $4000 even. No offers! No games!
Buzzz
602-999-3990