Discussion Starter
·
#1
·
I was at the RD party this weekend and launched my boat on Friday lunch time, headed down to Havasu Springs and hung out there for 30 mins then made my way back to the Nautical.
About 9 miles from the Nautical, I noticed that I was taking on water, so I cut over the lake to the right so that I was near the short, then all hell broke loose and there was a fountain coming from my ski locker. I managed to find a beach in a secluded cove where I just got to shore before the boat sank!
Vessel Assist came out and towed me back to the Nautical with the aid of 4 airbags and 4 bilge pumps and because it was dark, I couldn't see the damage but when I went outside in the morning I was horrified!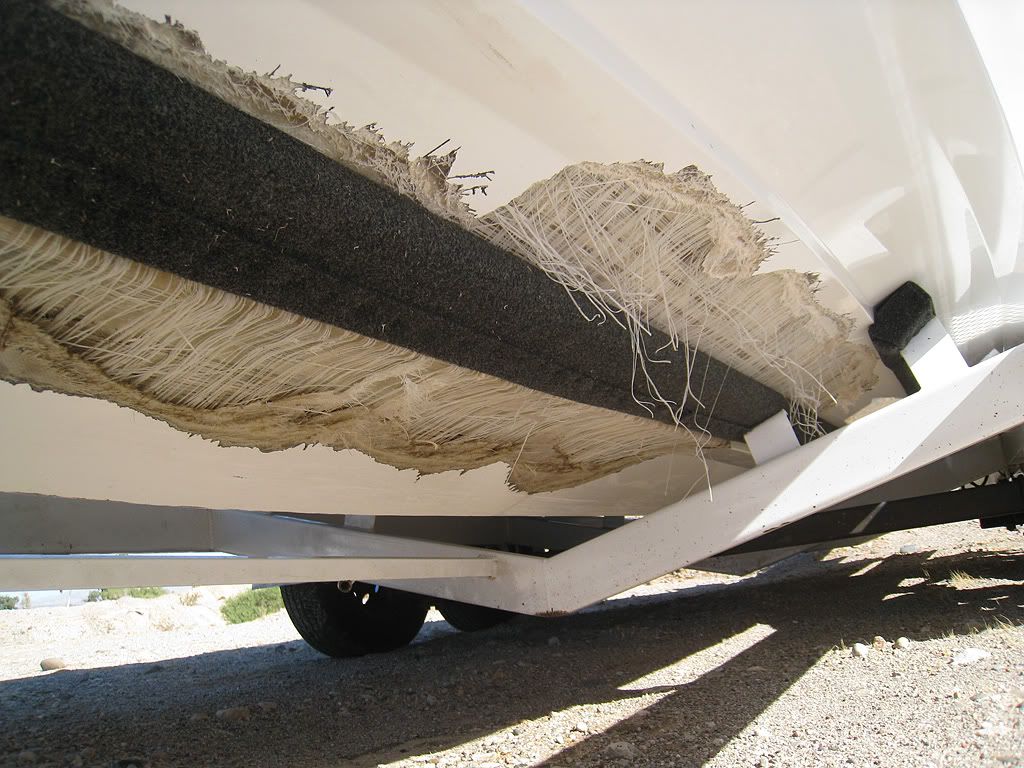 I've now just heard from my insurance company that they are "investigating" the claim and they "don't think that they're going to cover it" as they say it may be a manufacturers defect!!!
Seriously WTF? I'm now sh!tting bricks thinking that I have a boat with a hole in it that I'm still making payments on and it is worth nothing! I really can't believe it! Do any of you guys know what sort of recourse I have? Either with the manufacturer or the dealer I bought it from?
It's a 2002 with 114 hours and I only bought it in April of this year!