This is all stuff I found hiding around here that I wont be needing. If you need any better pics just let me know.
all prices + shipping, OBO.
Top left, BBC, Mallory Unilite dist and coil. Coil is a voltmaster MK 2, dist # 3740201, coil # 28675 (as best as I can tell).
$ 80 for both.
Top center, grab handle, nice and shinny.
$ 15 Sold
Top right, polished mini alt, Not one wire but there is a kit available to convert it from Summit.
$ 80
Bottom left, fuel fills, 1 1/2" tubes.
$ 5
Ign switch with acc position. looks new :-\
$ 5 Sold
2 angled bezels, one was red one was blue.
$ 5 Sold
Forward/reverse lever, with B&M handle.
$ 10
Forward/ reverse handle, with red ano knob.
$ 15 Sold
2 fuel tank vents, through hull, fresh from the chrome shop.
$ 10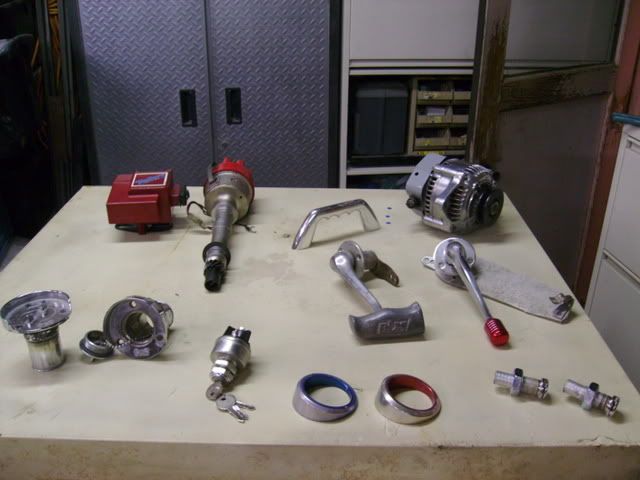 Pair of BBC Paul Pfaff valve covers, no breathers, no hardware, they need 3 long bolts for the top and 4 shorts on the outside. Angled for header clearance (??). 3 3/4" tall
$ 50 Sold pending funds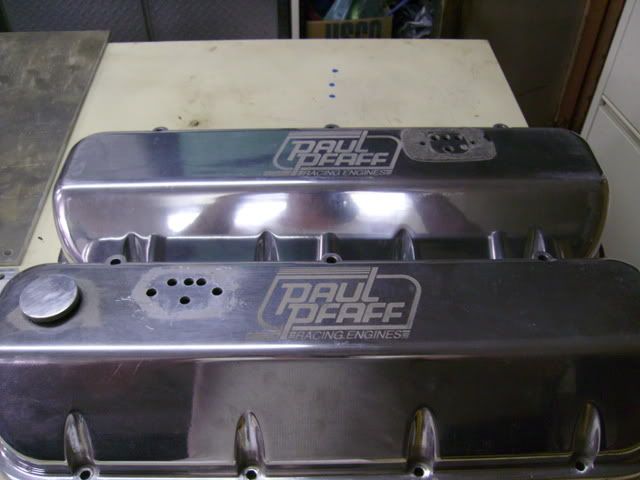 BLANK shoe and rideplate, plate is 19" long. Shoe is 1/2" thick, flat, and is drilled with the MPD pattern.
$ 100
SBC X ram, Edelbrock X-C8, with linkage, dirty (been on a shelf for a looooong time), not corroded and dont see and stripped threads.
$ 150 Sold
SBC M/T valve covers, dirty but in decent shape,
$ 50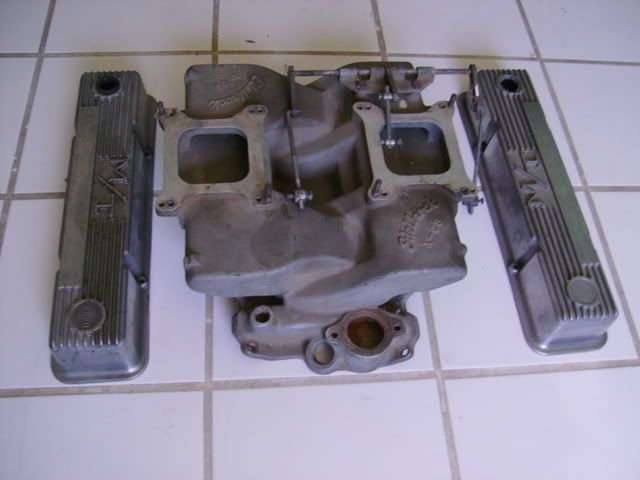 Pair of Holley 750 vac sec carbs, # 3310-S, and a spare parts carb (broken base plate), also a bunch of misc parts ( vac sec springs, old parts, etc), carbs where modified to use a crossover tube/hose between the sec diaphragms so they will open at the same time. chokes have been removed (there in the box I think). They will need to be rebuilt !! Been sitting for over a year and needed help last time they where run.
$ 200 (all 3 carbs and the parts) Sold
Box of OB stuff, I have no idea what it fits but it was a 6 cyl,
$ make offer Sold
One exhaust tip, not bad shape. 3" OD for hose
$ 5
One small flame arrestor, 1 1/2 H X 5 3/4
$ 5
Wagner hydraulic steering, helm and ram, no hoses. Got this from GTjets for the old OB and never used it.
$ 40
Rock grate, Berk,
$ 5
Drive line, BBC / flexplate, this is the short one that does not use a PTO, 6 3/4" total length. Sold
$ 40
PTO, think its for an Olds (pattern is bigger than BBC and smaller than BBF),
$ 20
Reverse bucket, I think its for a Jacuzzi WJ
$ 5 ??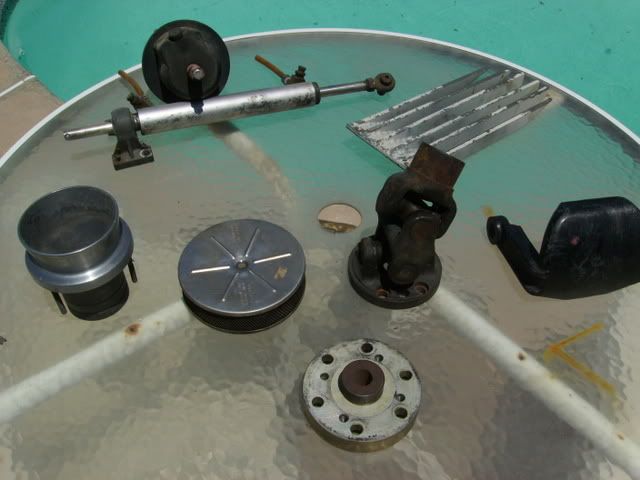 One basset style scoop, single carb, normal wear and tear, not show quality but decent shape.
$ 50 ?? Sold
Berk steering nozzle with tiller arm and rudder (plastic). Old style maybe (no O ring groove).
$ 20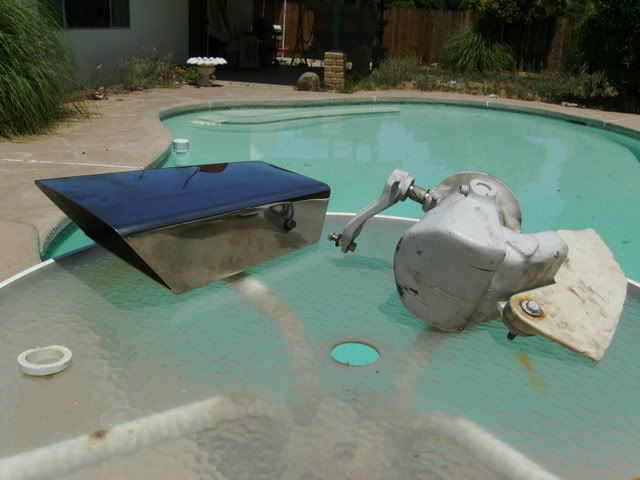 Pair of SBC valve covers, black finned, small crossed flag emblem on one, these came off my old 81 Corvette (factory orig).
$ 40
Pair of SBF valve covers, "Powered By Ford" on them, not sure what the where on orig but they are factory covers.
$ 40
Dominator nozzle ?? I think thats what it is, with tiller arm.
$ 20