Discussion Starter
•
#1
•
Didn't want to take the other thread too much further in this direction.
Warp Speed made a comment/observation about a picture of D3 heads Paul(Lakes Only) put up.
Are these 460 heads? (sorry, I don't get out much so it's been like 20 years since I've seen any!)

If so, i can see how they could be prone to detonation.....they're a mess stock aren't they!?!
The reason I say this is the huge ledge dropping from the quench area to the chamber roof. Those grooves may be helping some, but with a little grinding and blending I bet they would be a differant animal!
These are a pair of Edelbrock performer 460 (75cc) heads I acquired for an upcoming 512 Build.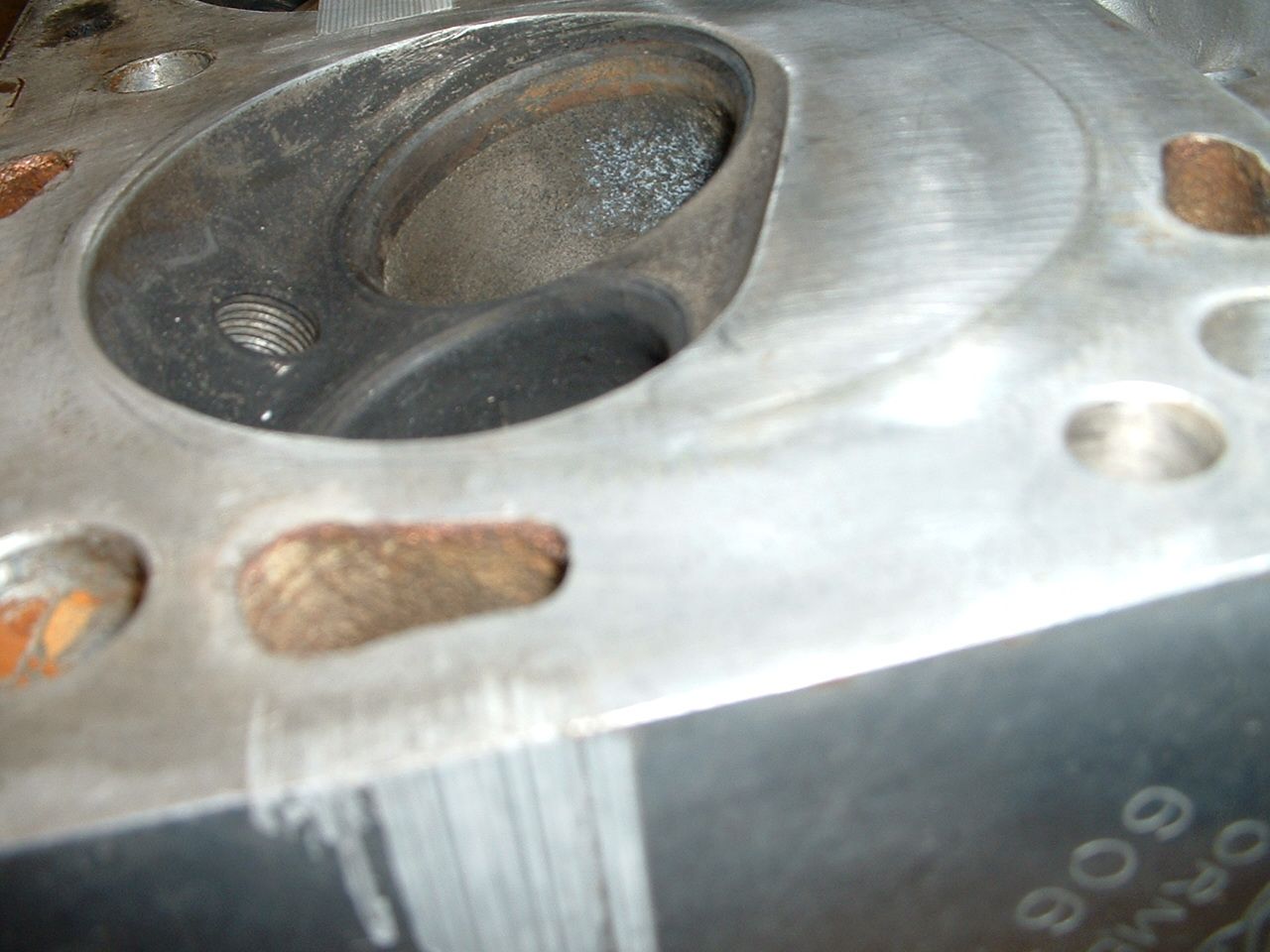 You can still see the imprint from the fire ring in the head gasket to give a general idea of the quench pad area. The chamber is completely open on the lower half. I believe, and Paul can correct me if i'm wrong(I know he will
) that these were modeled after a D0VE head combustion chamber. So essentially the chamber design is 40+ years old.
What can be improved here. I'm not worried about removing material I have compression to spare.
Also does the answer to this question change if i told you the pistons have a D shaped Dish, it appears that the quench area on the piston mates up pretty well with the quench on the head as it is.