Thanks to Paul Kane....Stage II oil pump.
As discussed in another thread ( oil filter thread) the 565 was down on oil psi after replacing my Mellings HV oil pump with the Kaase oil pump. WOT ( off the Nos @ 6,200) psi dropped from the typical 65+ to 52 psi. After a couple of conversations with Paul Kane he came up with a solution, so I got him my oil pan for fitting purposes and he went to work:
Paul built one of his Stage II Melling high volume pumps with adjustable psi set screw with a 1" pick-up tube.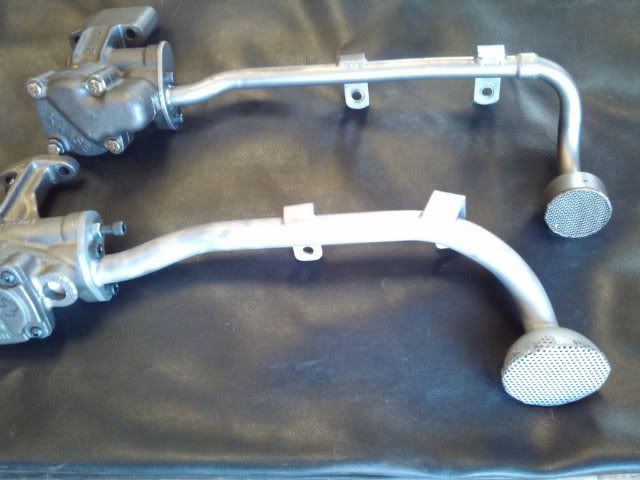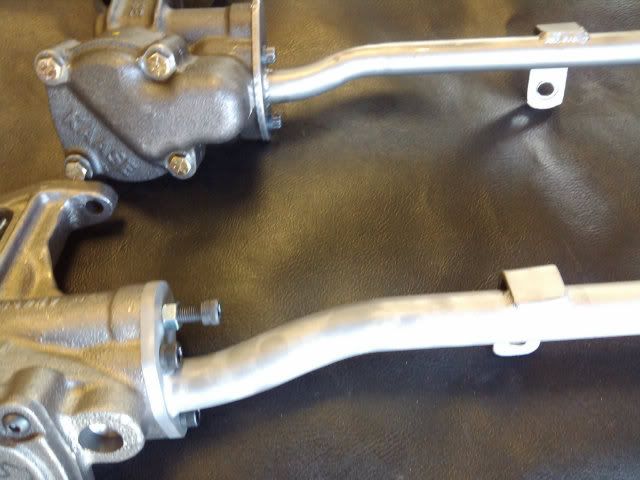 Paul and I think that just the addition of his pick-up tube would have helped/resolved the problem with the Kaase pump, actually the issue isn't the pump but the pick-up tube that Stef's supplied with the oil pan. It might work just fine for a 1/4 mile drag car but wasn't up to the task in the boat engine.
I think Paul told me we have approx 7 sq in of screen area with the new pick-up. ( I'll double check that or he can correct me on the numbers)
I'll bolt it in the engine today if I have time.
Thanks Paul.......................
S CP :happy: