The little engine that could
:
3.94 x 3.59 = 175" +/- 375hp at 8,800 built by Bruce Nogrady, Murrieta Ca.
Header mock-up 4-2-1..... the exhaust note is awesome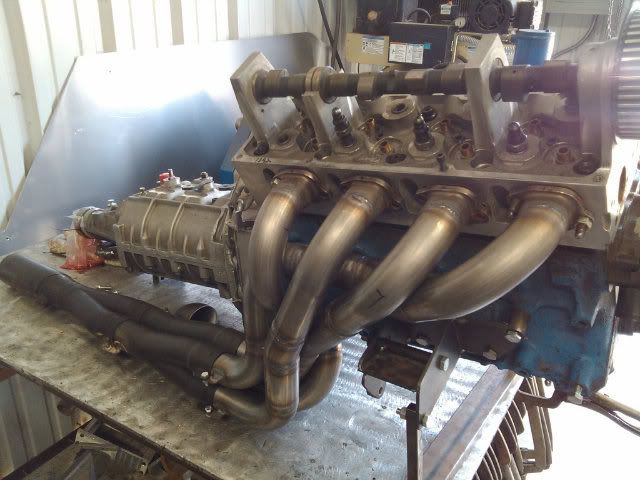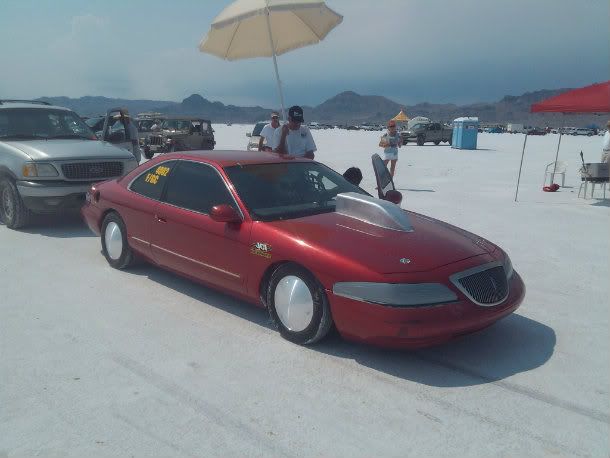 Back-up run of 164.2 mph to capture the new F/GC record at 164.845 mph:
my brother James at the wheel:
JCI Motorsports Hot Rod Lincoln Bonneville Speed Week 2012 - YouTube
1-2 shift at 8,500 the rest at 9,000 with the G-Force 5 speed. ( clutchless) one bad-ass transmission...good for 1,500 hp
the first two black markers on the left are the turn-out markers for the push trucks. The third marker is the first 1/4 mile marker. Black markers every 1/4 thereafter. The orange markers are mile markers. We ran the car to 3.25 miles on each full pass so I could see what the GPS speed at 3.25 miles. It ran 169 mph 3 times...
After the record run I changed gears and tire combo and I ran a 162 ( 3 mile ) 165 (3.25 gps) with a 12 mph cross headwind. the record run in the video at 164.2 had a 2 mph cross tailwind. ...........Do the math. This car will run 180 mph next year with this engine........ will do better than 220 with the 750hp turbo engine that's in the works.
If you are a gear-head and have never been to Bonneville .......make the trip some year. Next year come by and say "Hi"
S CP
grn
Jon