Discussion Starter
•
#1
•
Starting to re-rig my Bahner....
Got to the stage where i installed the Jet housing to the suction housing and noticed a problem.
The jethousing is offset to one side.... (Perhaps 4-5mm). Its seems all the bolt holes drilled through the jet housing are offset to the right (When looking front on). It seems it was drilled this way from factory?
Do i drill & slot all the holes in the jet housing to correct this? Will slotting the bolt holes risk the jet drive shifting under load?
You can see how much the alignment is out by how much of the suction housing surface is visable when looking down the throat of the pump here.... I assume it could create some sort of cavitation before the impeller? Or create an air pocket?
Also looking at the pump front on... You can see it is offset to the left. (Gasket & suction housing face hanging out on the right side....)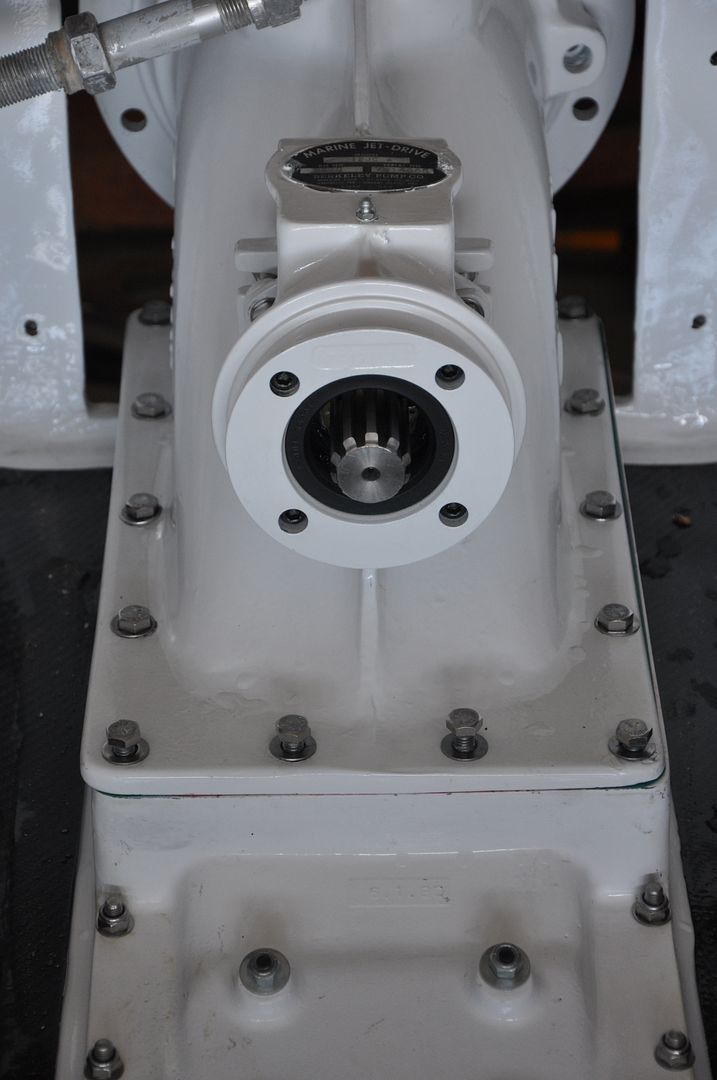 Must have been like this for all the years i have owned the boat, and never noticed it upon strip down.
I still need to make my engine plates, and the alignment will be taylored to the jet housing position. Any advice? Anyone ever experienced this?