I dont know much about clubs but Ive got all these clubs, according to my Dad who is a golf coach he says they are the bomb and these are what his kids play with, his team is sponsored so he gave them all to me.
Titleist 735 CM Forged Irons. True Tempered dynamic gold shafts.
Taylor Made RAC and Inverted cone irons, trick shafts, will have to check shaft type on those.
titleist titanium Pro 905 driver. Carbon fiber and titanuim and alot more.
Have a few complete sets here and alot of misc clubs.. If there is any intrest I can get more pics, details etc. but Im not gonna waste time unless there is intrest.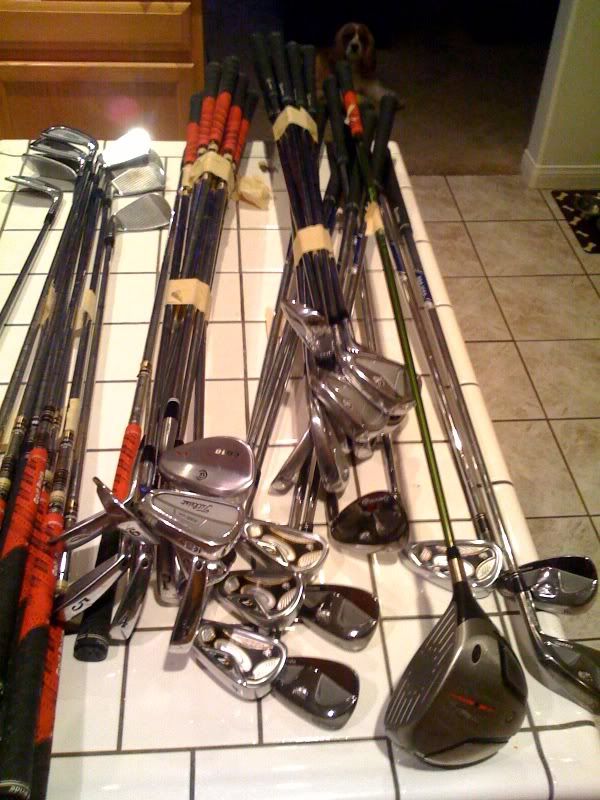 Trying to do a trade for some golf cart batteries, I dont need the clubs, I dont golf. so if any of you golfers have hook ups and want to trade or maybe want to buy them let me know.