Getting rid of some things that have collected around here.
Prices are + shipping, OBO.
NEW, BBC motor plates and flywheel cover by Ironman.
These are new (never cut for a boat) raw 3/8" 6061 Aluminum, 26" wide, flywheel cover is 1/4". These have lots of extra material on them and will fit a V hull or tunnel. I did some measuring and theres even enough material on them to make them fit my 21' Daytona. Just dont need them at this point.
$ 250. 4' rails and backing plates also available for $ 75 extra. I have no mounting blocks or hardware.
Used, BBC rail kit. This came out of my Brendella tunnel hull, 24" wide, rails are 36' long, 2 piece front mounts, uses angle pieces to mount plates to rails. What you see is what you get, no backing plates or stringer washers.
$ 150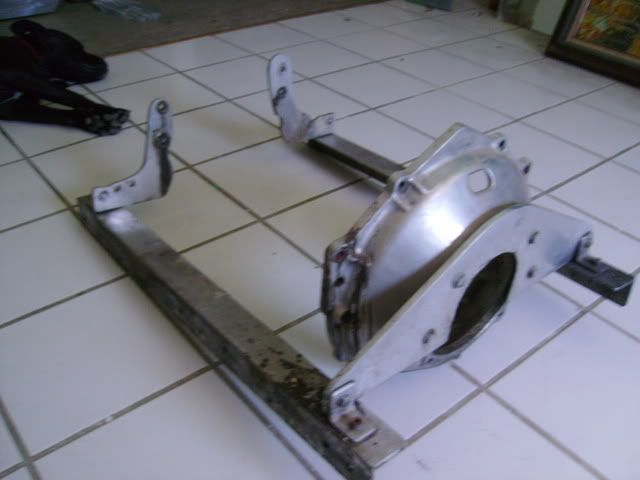 Used, BBF 4 point setup, with 4 mounting feet. I believe they are Hardin marine, no name on them but thats whats on the feet that fit them. Feet are from a different set so you will need to re drill them for your boat. Plates are polished (not show quality, but decent), feet are as cast. No hardware.
$ 125 Sold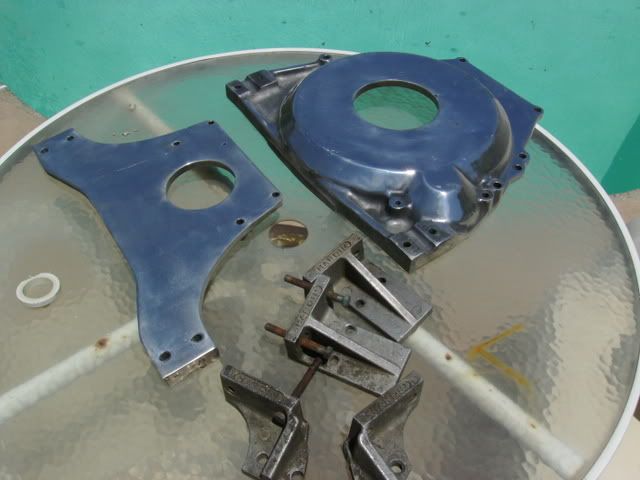 Used, BBF rear 4 point mount with 2 mounting feet (no front plate). Again no name on it. Has provision for top mount starter. Was polished at one time, has some scratches and such, not pretty but useable. No hardware
$ 75