Rex's catalog page in the oil filter routing thread got me think about this.
I performed all my oiling system modifications to my BBF block out lined on Pauls website, but when I got down to the oil filter adapter modification at the bottom of the page it got me thinking. Admittedly, this is not a "max effort" or an "extreme racing condition" but i thought if I could enlarge the passage through the adapter but maintain structural integrity the improved oil flow couldn't hurt anything, especially if i keep a remote mount oil filter like the boat currently utilizes. So I chucked an extra adapter up in the lathe cut/bored/tapped and mated it with a 13/16 - 16 nipple I robbed from an old non bypass Chevy filter adapter. Now my ford will accept an Oldsmobile oil filter.
The perfect plan however one small glitch that I can see is the Olds type filter has no reflief valve.
Normally I wouldn't give much thought to running no oil filter bypass, never been a big fan of the idea, but i may have no choice unless i go back to the oem style adapter. Is this something to worry about in a non racing engine, if i run a quality filter? or is there and Olds style oil filter available with an internal bypass.
Don't blame me for how i took the old one out, I tried double nutting it and when that didnt work i got pissed...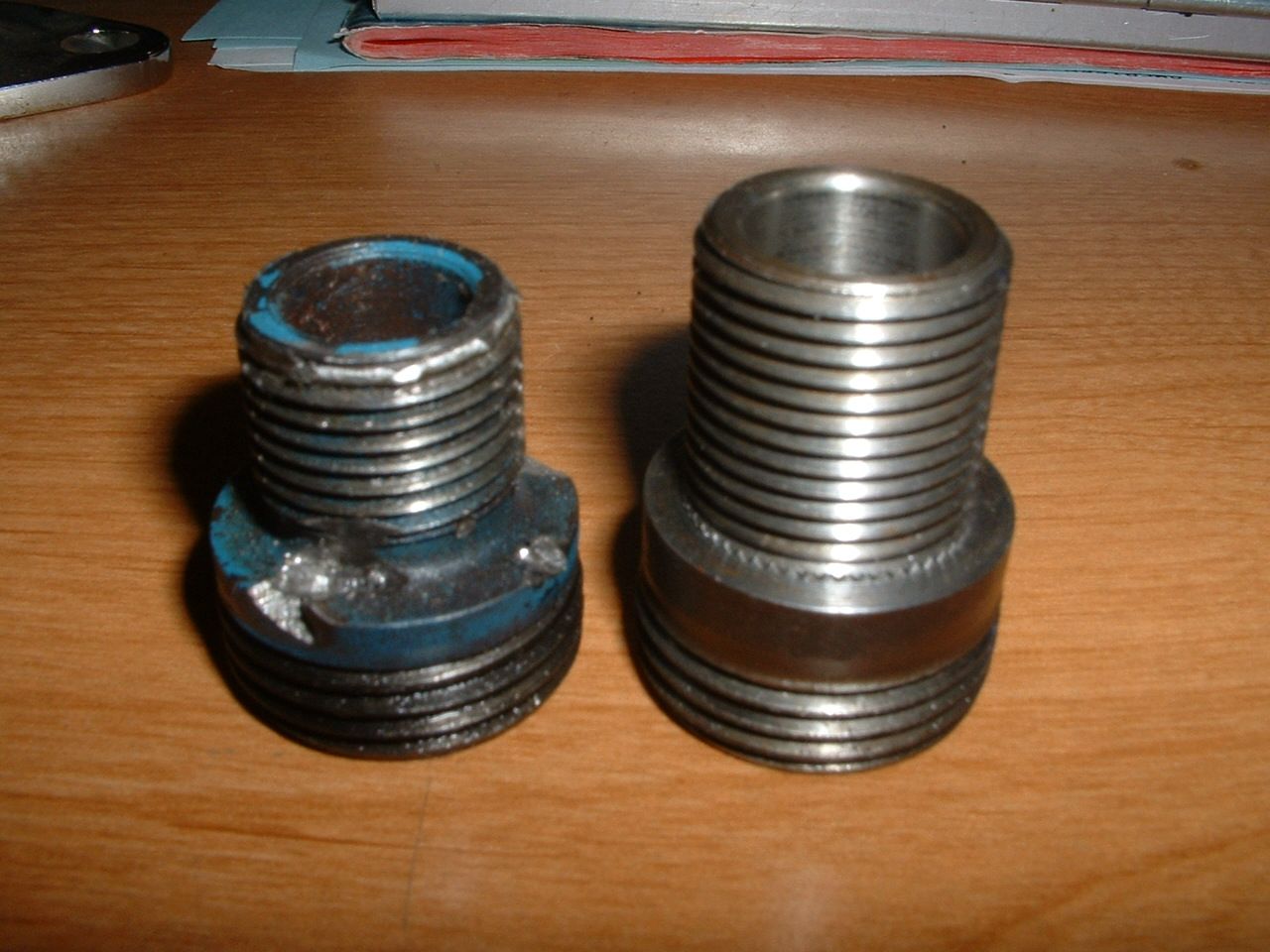 Also if i do use a remote mounted filter i will perform a similar operation on the filter end, but i'm not sure if i need to go that route.