·
Lookout I'm Crankin it Baby
Well the Rocky Mountain Challenge Series made a trek down to Rocky Mountain Raceways for a little Late Model racin. Just another weekend in the lives of myself and my Brother Lou..
Much to our surprise the dynamic duo of Belly B. and Dave Sammons made the trek and pulled a full on surprise on us Friday night. Now let's just say it was a rather noisy surprise...I was dining with my Dad in a nice little cafe and in barged Slim and Slimmer..Of course they had to yell out.."can a guy get a cocktail in this place"..It was perfect. The cafe came to a stop and they each drew a nice pull on their already mixed drinks..
So I have chronicled the days events with a nice little photo montage. Included in the weekend festivities was The Bilge Idiot and his freind Trent..
So here are the clowns as we arrive at the track...
In true "slim and Slimmer" fashion they abruptly found a chair in the shade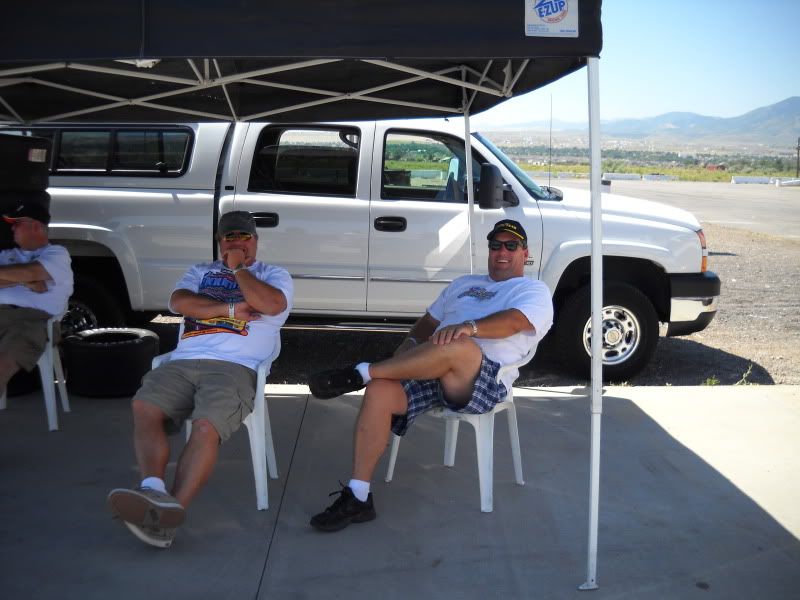 They did manage to get off their fat asses when my brother arrived with the racing rig..that was thoughtful of them..Looks like Lou already had a cocktail.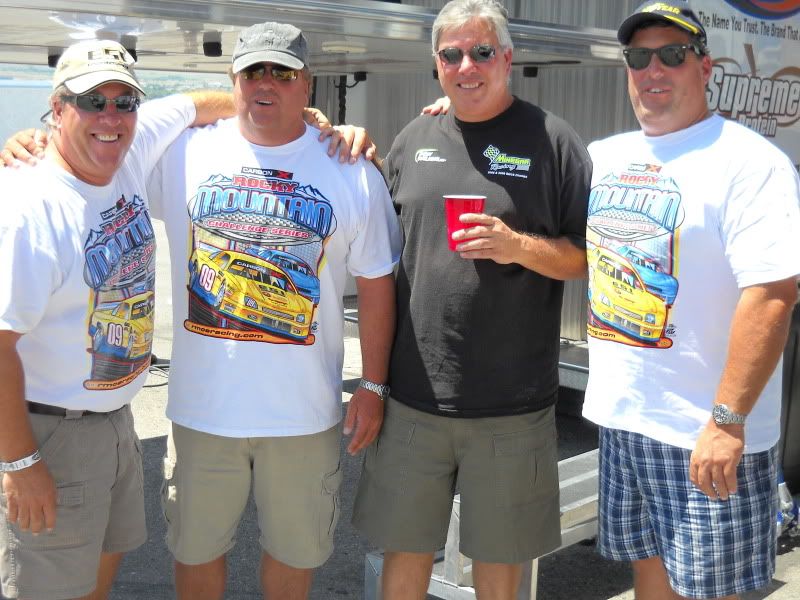 Looks Like Dacon Dave found the comfort of the a/c in the 'ol totorhome..
Of course they mixed a cocktail and then they found some local talent...I would expect nothing less of Frick and Frack...