I guess I should do a build thread. I ended last season with a pop in the firing that no matter how hard I tried I couldn't tune out. It started the weekend before the avi trip. Well after the season I pulled the head and had a cracked ring land. The boat still did 70 on 7 cylinders. Not bad for a 325.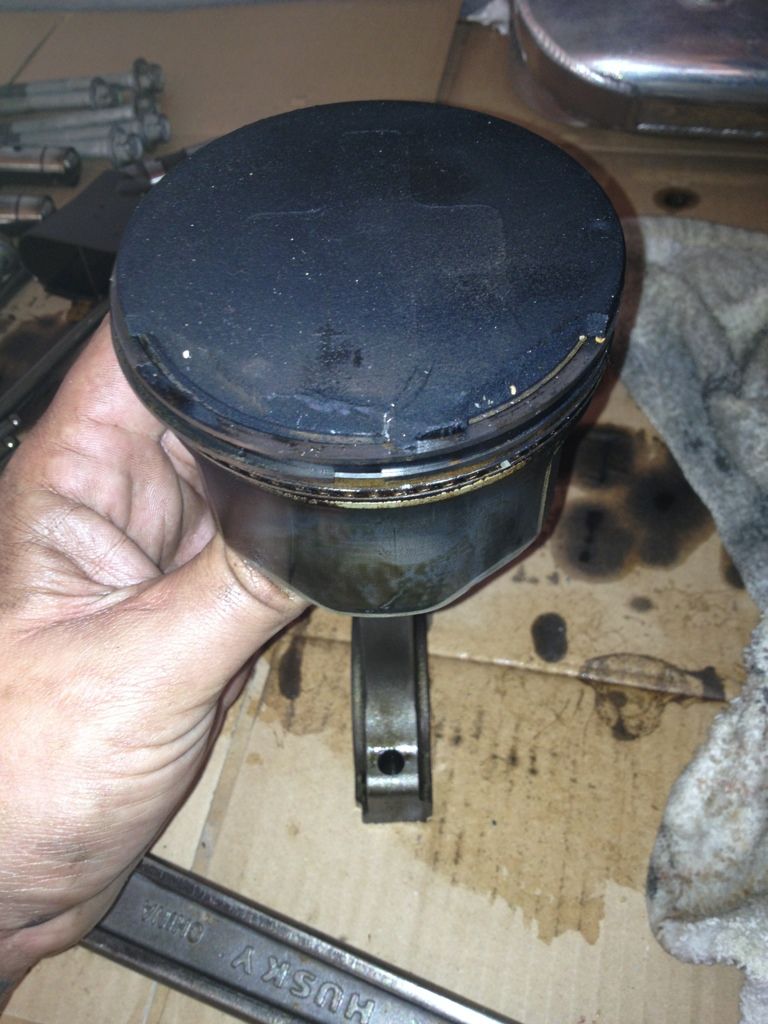 Come to find out that it is common for a steam pocket to develop around that cylinder. So I figure while the engine is stripped I'll get rid of the flat DOD cam and put a little lump in it.
224/234 @.569 114lsa
this is a standard 3 bolt cam now so future cam swaps will be way easier.
While off of work I got tired of looking at the boat with no progress. (Teacher, 3 months off no pay) I decided to start fixing some cracks. There was a crack on the right rear cap, on both sides of the bulkhead, both sides of the dash, and a spider crack on the bow.
I ground them all out and filled them 100% with glass. I started at the transom and pod. I kept chasing and chasing the crack. It went all the way through in a few spots.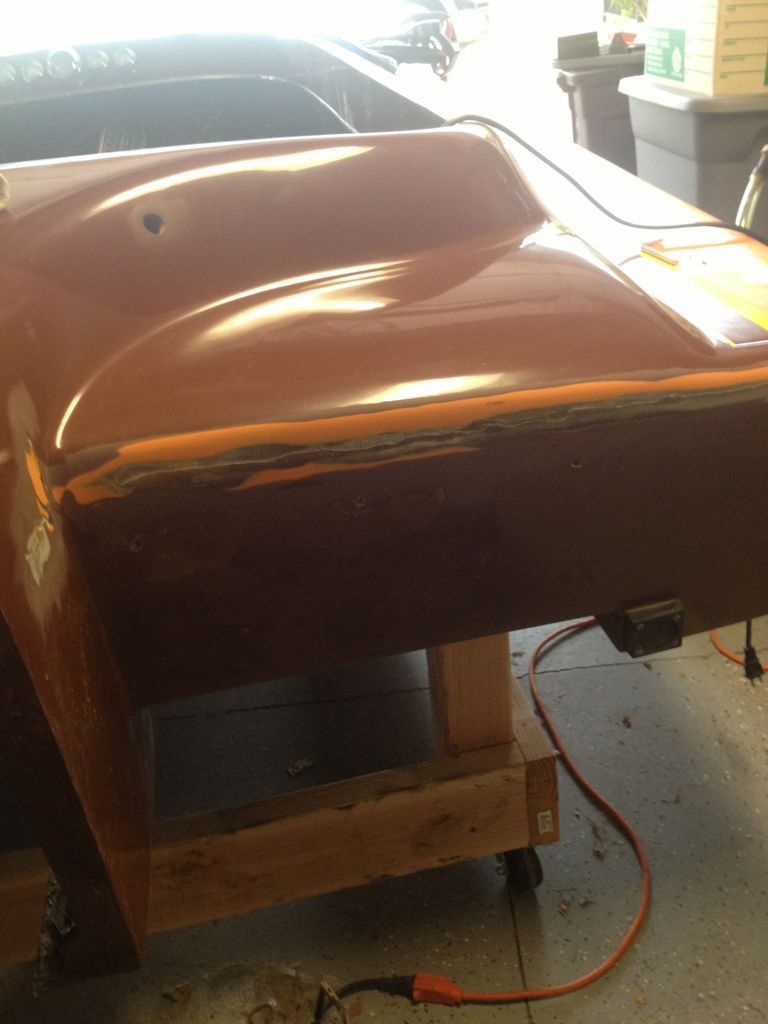 A whole lot of work and glass later I had it filled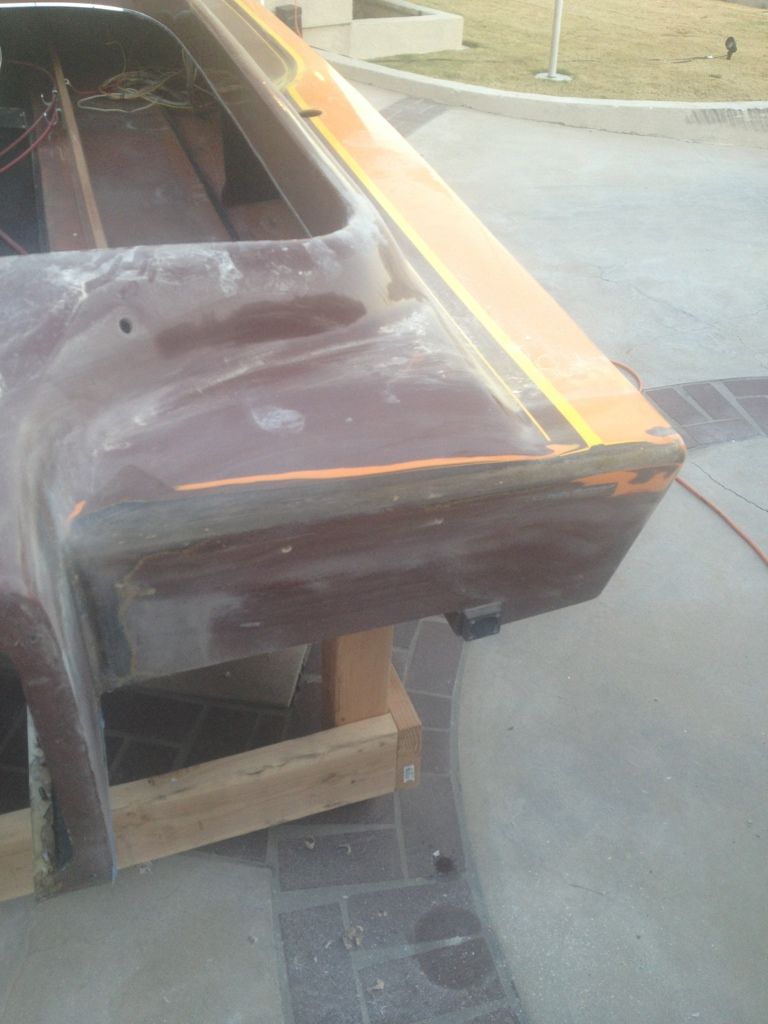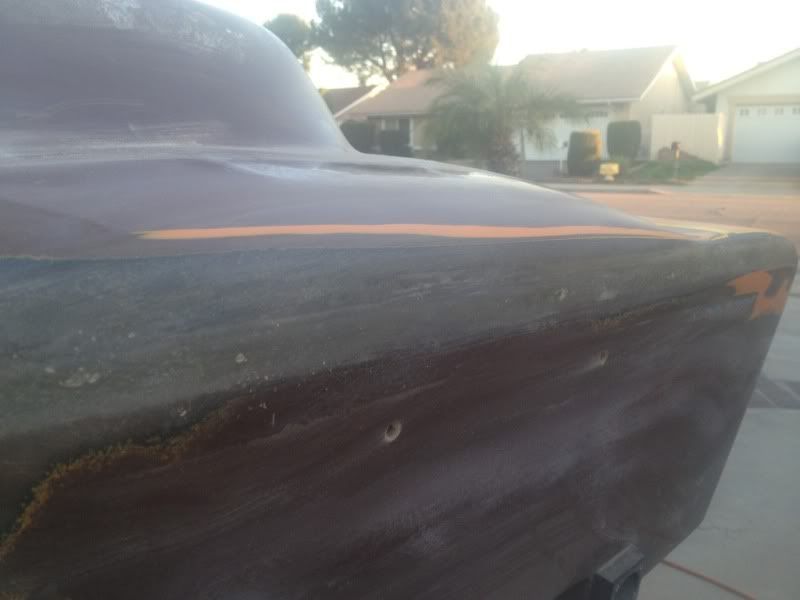 just a couple pinholes left for filler.
In between waiting for the resin to kick on the pod and transom I figured I might as well fix all cracks.
The bow, bulkhead, and dash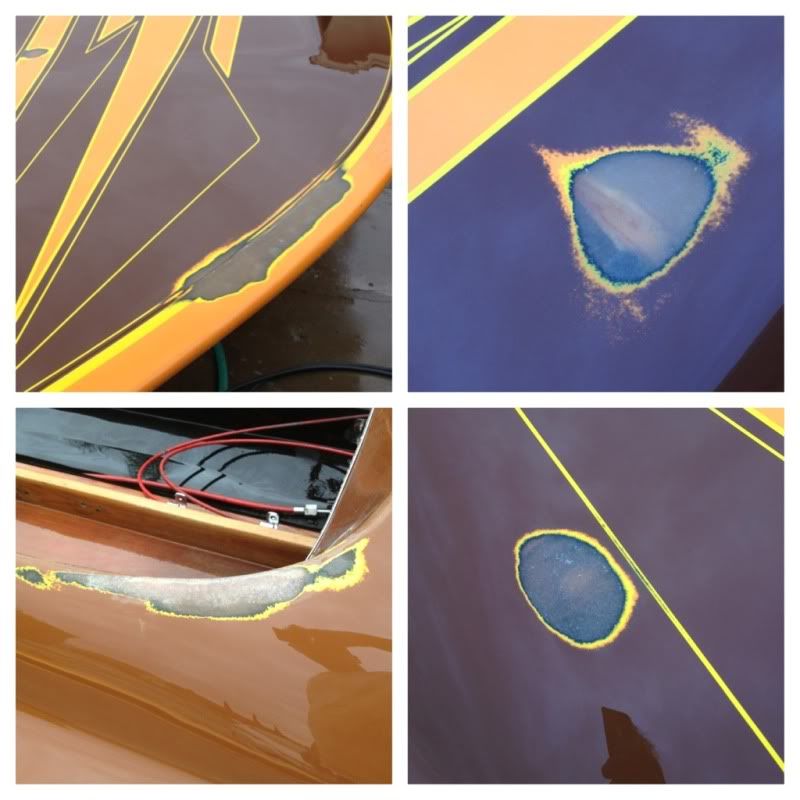 Then the fun part... The bulkhead
It was cracked completely loose and the wood was beginning to rot.
I yanked the bulkhead out with my handy $15 multi tool. For doing glasswork it kicks ass