About 6 weeks ago - Paul at Outdrive exchange delivered this custom cover to me for my 26DCB. Here's what I asked for:
- New cover with a complete 'soft' underside
- Cover the entire boat - complete sides and back
- Couple poles to prevent water from standing on the cover during the monsoon season
Paul and his crew went above and beyond on this cover. It turned out better than expected and is top quality. I highly recommend you contact Paul if you need a custom cover.
PRICE - not cheap in $ but priceless when you are protecting a high $ asset
Here's the final product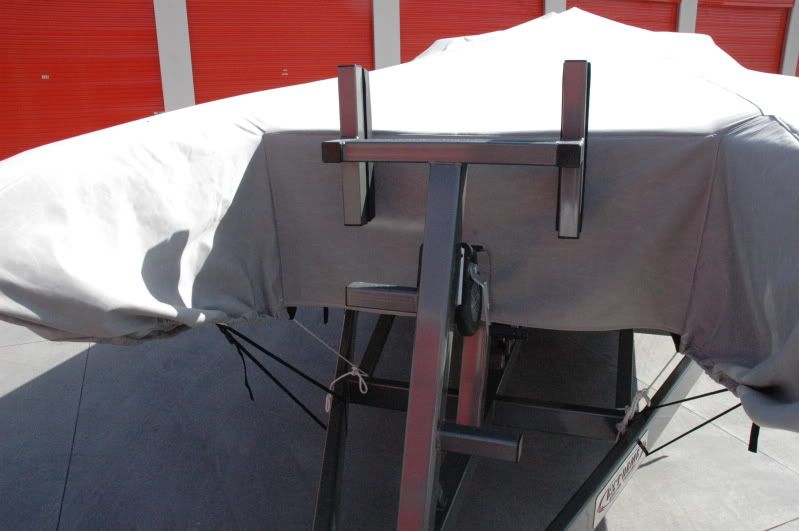 Exterior and Underside of the new cover
Thanks again Paul.
Patrick