The Anatomy of an oil filter: Not sure what I'll learn from this but maybe something worth while.
This was going to be a Winter project , but as I was cleaning the garage today these damn filters just kept looking at me................
so the garage got cleaned and a few oil filters were sacrificed for the better good:
Far left Fram PH8A....far right System One racing filter with a 30 micron screen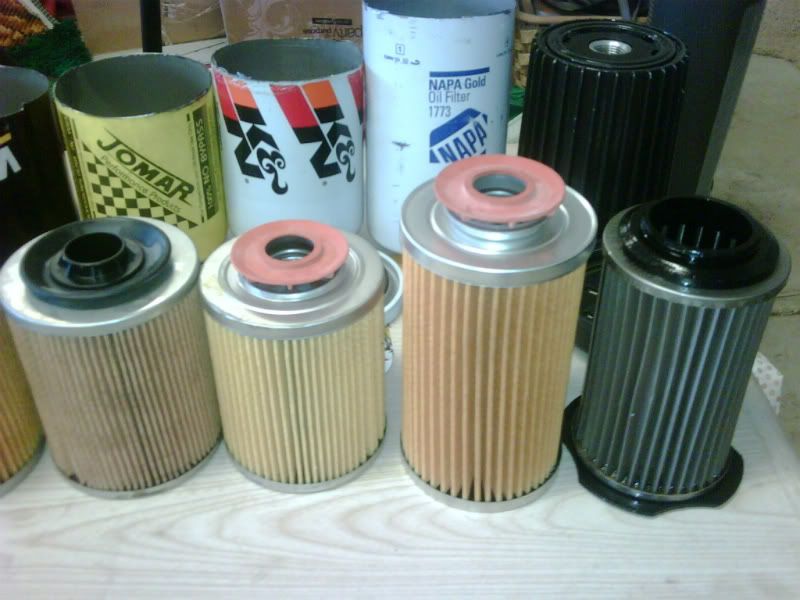 End caps:
Jomar 1/4" x 8, K&N 1/4" x 8 ( actually one whole is 5/16th) , Napa Gold 5/16 x 6, Fram PH8 7/32 x 8, Fram HP-1 5/16 x 8, Wix 5/16 x 6.
I'll do the math on the flow area later.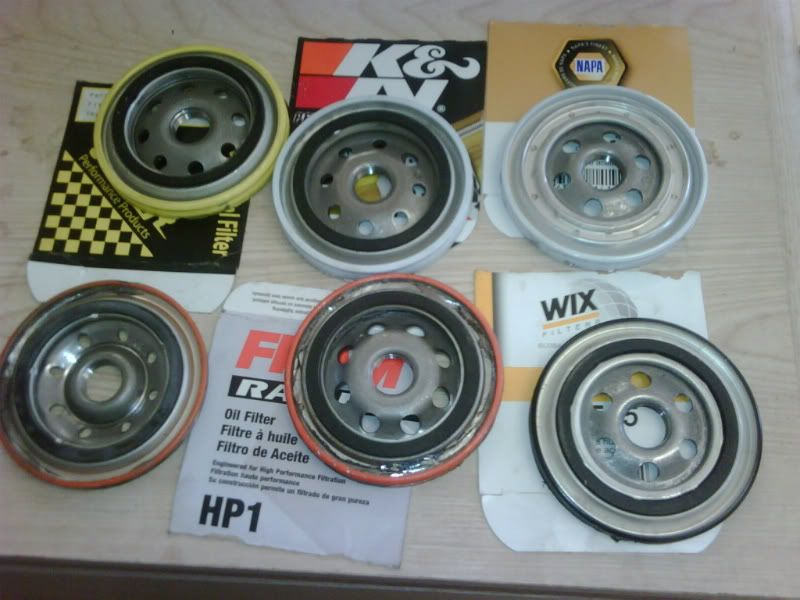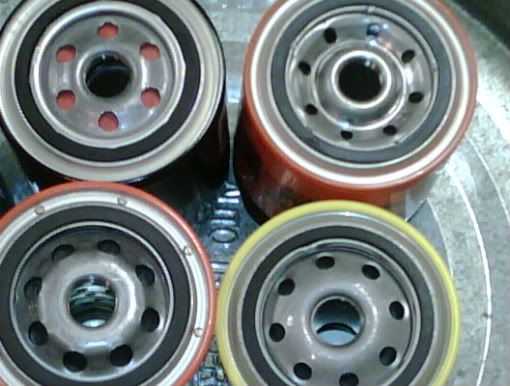 I still need to find a Baldwin BT251 that Mike Finn (Cyclone) told me about to complete the comparisons I'm thinking about.
edit:
System 1, Napa, Jomar, Baldwin. Napa and Baldwin are both tall filters, Napa is 30 micron and the Baldwin is 12 Micron, both are rated at 7-9 gpm flow rate.
S CP
Jon