A little something I hope to play with on the dyno before the year is over.
It's good to know really smart and talented people. I fed one of them my ideas on a tunnel ram manifold design that I think is better for my application than the TFS I'm working with. He has designed a few manifolds. We kicked around a few drafts for a couple of weeks and he produced the final CAD drawings for it.
The concept: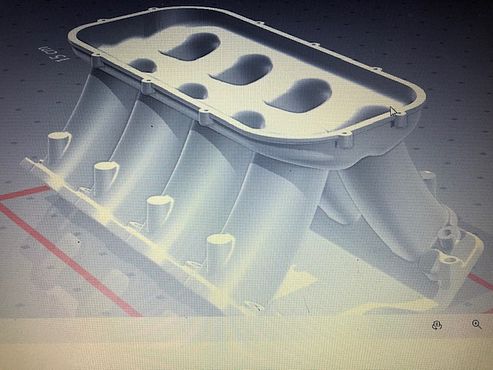 I then gave the CAD files to a friend of mine who has a little 3D printer and we printed the prototype at 3/8th scale: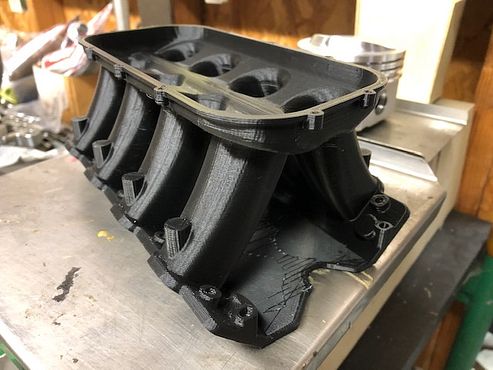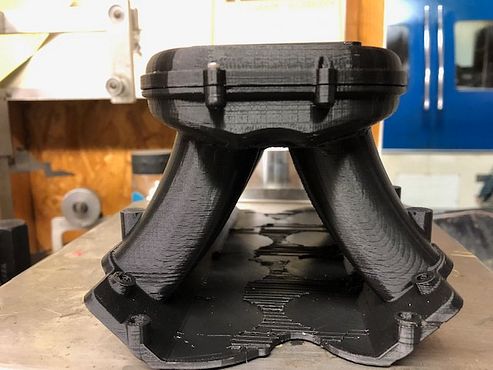 Then we played with an alternate lid design "The twisted sister":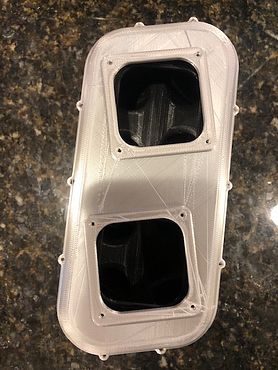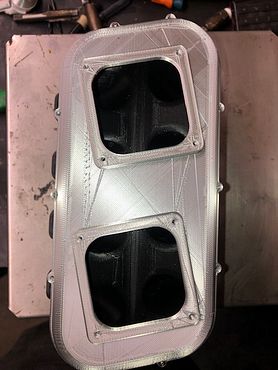 Then the CAD guy ran some CFD (Computational Fluid Dynamics) sims on the runners and plenum for me:
These are cyls 1 & 5. The BBF firing order is 1-5-4-2-6-3-7-8
#1 is in upper left. follow the firing order: 1-5-4-2-3-6-7-8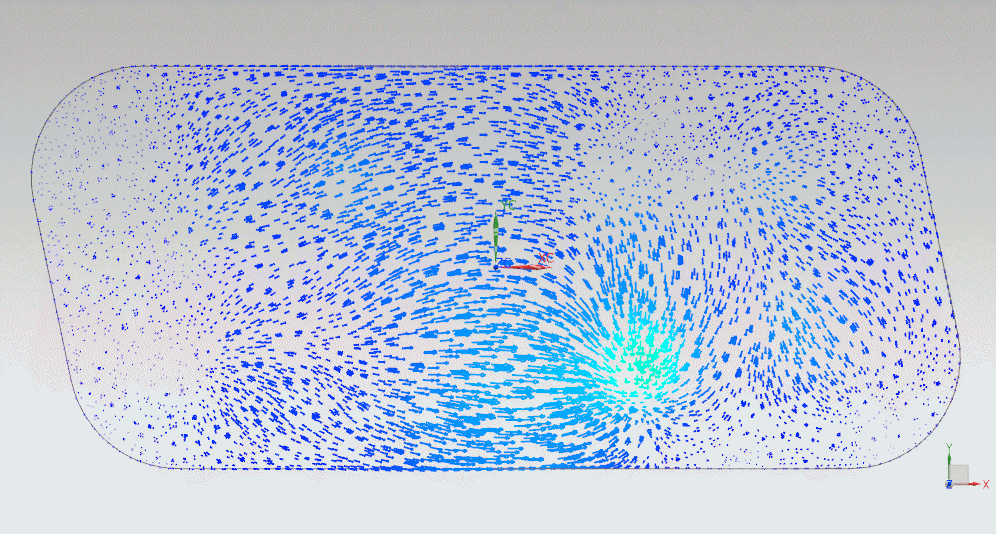 ( these are two of the 6 sims he sent me. The others show more detail than these and I'm learning from them. They'll get posted at a later date)
From the pictures of the intake you'd never know how small it actually is, but the detail in the print is just awesome:
Here's the little printer, All $225.00 of it: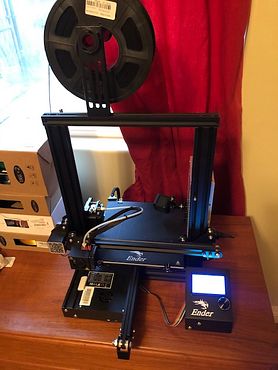 Ultimately, I'll either have a full scale prototype "printed" in an industrial quality filament that can be used for testing, or have have it 3D printed in a sand product that comes out like a cast aluminum intake that can be run on an engine in real life applications.
Video of it printing: (the lid takes 6.5 hrs and the base took 37 hrs to print at the current setting. We can cut the print time in 1/2 if we decide to do so.)
Triceratops Performance Group