Discussion Starter
·
#1
·
I have had my 76 sanger mini cruiser for about 3 yrs. I had it flipped over to fix a crack, rebuilt the pump, put the fuel injected bbc in it and its been great for the last 2 seasons.
This year Ive been getting really close to having the procharged efi bbc together for it, and decided to skip out on the summer and start tearing it apart to get ready for the new engine. my biggest issue has been clearance and how to make the front pulley clear. I have really been debating doing a setback on it, but have no clue how its going to react. so my thought has been to get it in with a shorter driveshaft, see how it reacts then to do a setback if i think it will like it more, based on how it does without one. as of right now its only seen about 450-500hp.
so this last weekend i pulled the engine out and did some measuring to see about getting the engine to fit, i think i can do it with a modified driveshaft (anyone have a 1350 pto mounting flange for an h-bar, i have a 1350 h bar to mount right to the flexplat, but i need to be able to hook it up to the pto) But i also gave a real good look at doing a setback.
This is the kicker for me, I get up under there and for the first time it totally hits me how different my intake is compared to everything else i have ever seen. Which is funny because i have been under my boat many times, but just never fully realized what i was looking at. here are some pics of the bottom of my 20 ft sanger mini cruiser, let me know what you think about it, cause i have never seen anything quite like it.
AP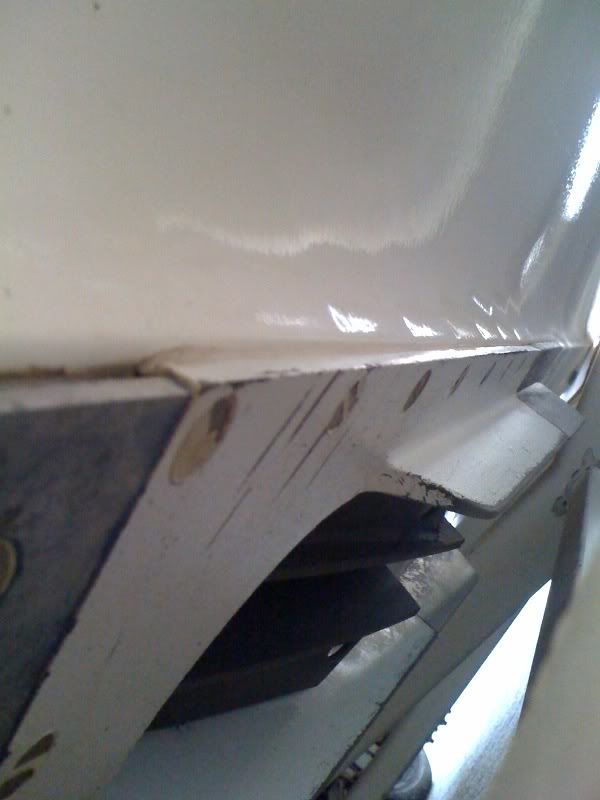 looking from the back forward.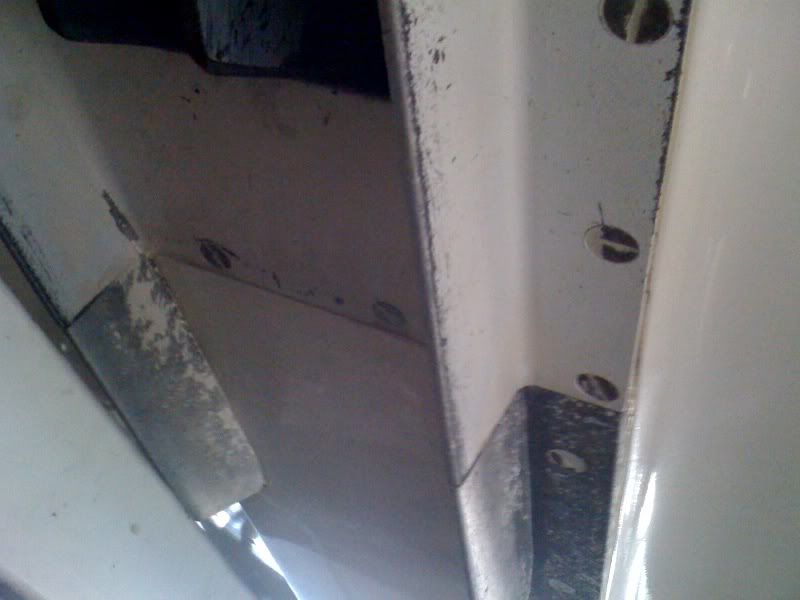 the fins that extend from the front of the intake forward (you can barely see where the mount of the intake is at the top. this is looking forward)
the back of the boat has a very small pod section that extends about 2 inches past the rest of the transom.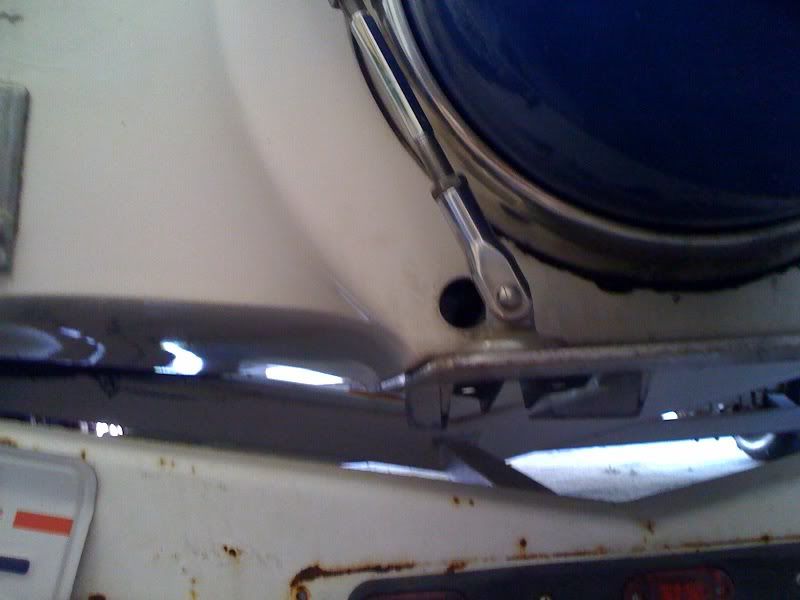 you can really see the drop down section...almost tunnelish like. its is completely flat in the center and is about 2 inches lower than the rest of the bottom.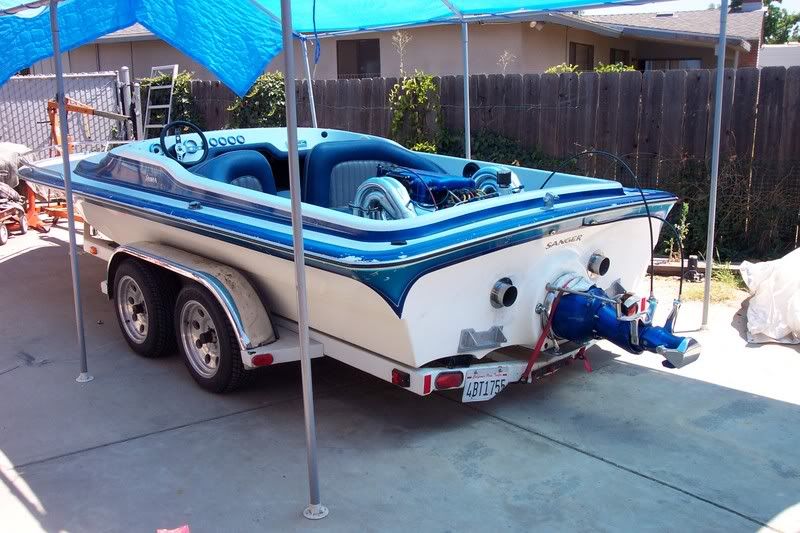 this picture gives a good perception of how the bottom is and its shape.