Two weeks ago after a 300 mile trip to the river, I had leaf springs on both side crack:

It might be because of the poor road conditions in Russia, but it seems unlike the boat, the trailer has never been revamped. 20-30 years for a spring is quite a lot.
To make sure the bottom of the boat is not damaged while the new springs were made, I had to invent new suspension: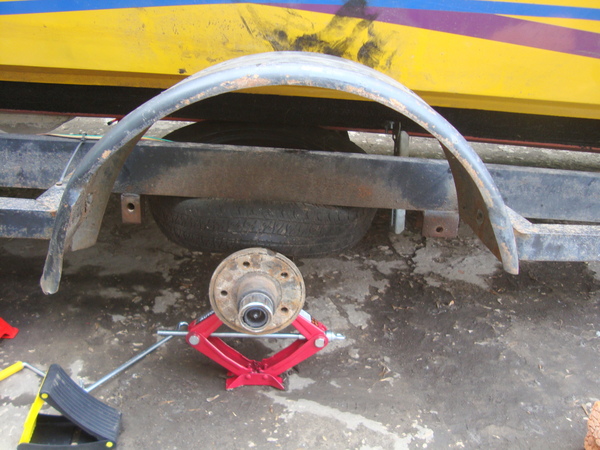 For sure it's an easy fix for everyone on this board. Just pop into the nearest trailer store and get the springs!
We don't have such small-size leafs on sale in Russia, so I had to order these to be hand-made in another city. Two weeks later and here we go: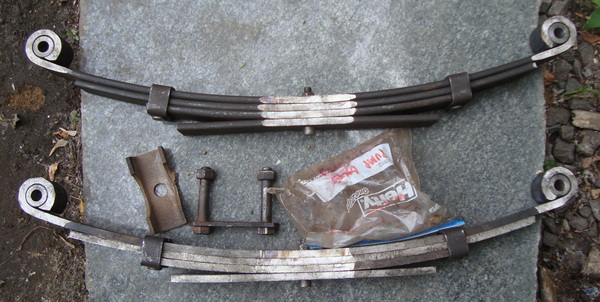 They do look a bit brutal. Especially the "ears":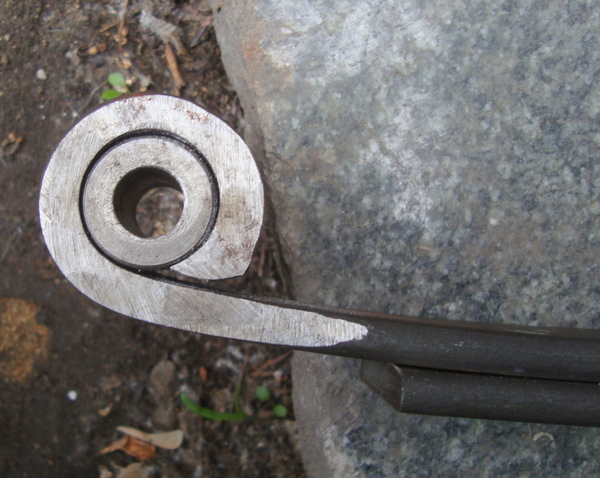 Notice how guys at the forgery added an extra leaf for insurance during the big bumps on the road:

I planned in advance for taking the wheels off so this was a good time to swap the rubber. The front one is the old small 175/65. The new one at the back is 195/70: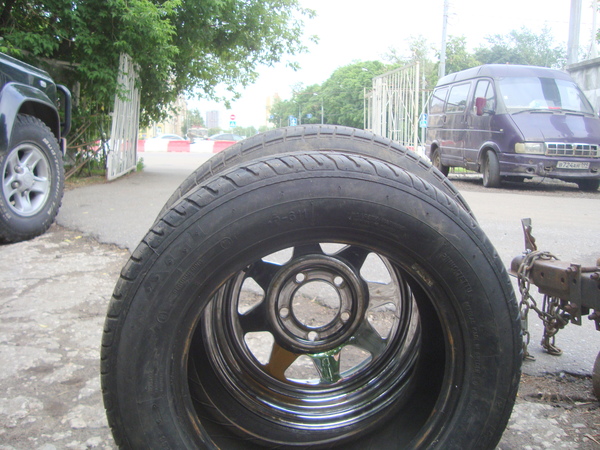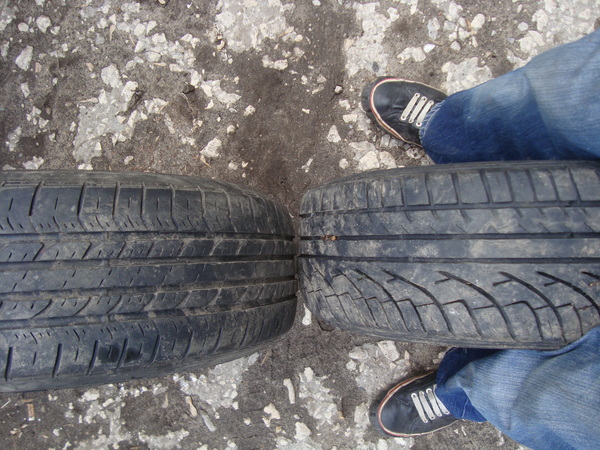 I don't like to think too much when I execute, so I did a diagram of the order I should do things in: