I will be at the NJBA race (Ming) this weekend (may 16/17) and can bring any/all of these things with me.
Complete Weiand 871 kit. All bolts, nuts, gaskets, spaces, adapters, etc that come with the kit are there, most still in the bags. Its been partially mocked up a few times but, as far as I know never run. Its been sitting in my spare bedroom for years, so its a little dusty but cleans up like new.
Sold, no shipping. I want the buyer to see it in person and know its good and don't want any BS about how it was damaged in transit.
Other stuff for sale
AFTER
the blower sells, or available as a package deal.
Enderly bugcatcher, square barrel valve (alc spool I believe), hard lines from dist block to nozzles braided line from barrel valve to dist block. NO NOZZLE JETS, but it does have the nozzles / jet holders. Its a little dusty but cleans up really nice.
$600
Old Deist blower restraint. Its all there and looks fine but its way out or certification (May 1997).
$100
Comp cams solid roller "blower cam", part # 11-694-8, in the box with cam card (255/262 dur @ .050 and .652/.652 lift). Bought it used, looks to be good, previous owned just went bigger.
Sold
Pair of old 2"ID Gil wet zoomies. One tube has welded area just below the brace, might have been a hole for an EGT sensor ? Other one is nicer, but has some scratches. No water lines.
Sold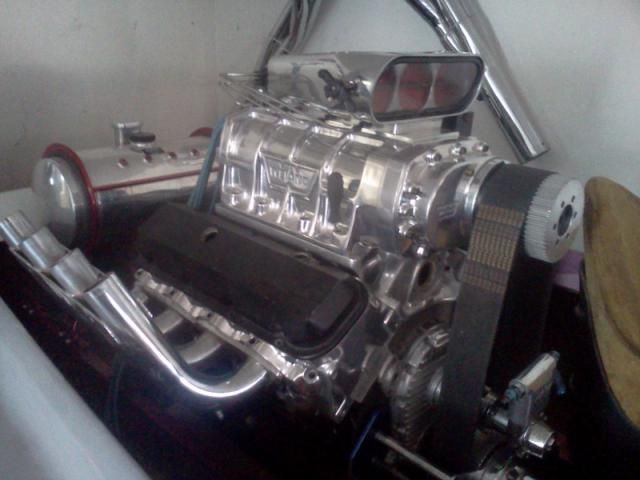 Again, the blower MUST be purchased in person (no shipping). Other parts can be shipped, but are only for sale after the blower sells or as a package deal.
Jeff 559-270-1162, Fresno/Clovis Ca area.