Discussion Starter
•
#1
•
So on the 15th run of the week the little 342" laid-over at 6,700 rpm at 185 mph at 2.5 miles of a 3 mile run.
the AF was 12.7 at mile 2. when it laid-over I checked the gauge and it was 14:0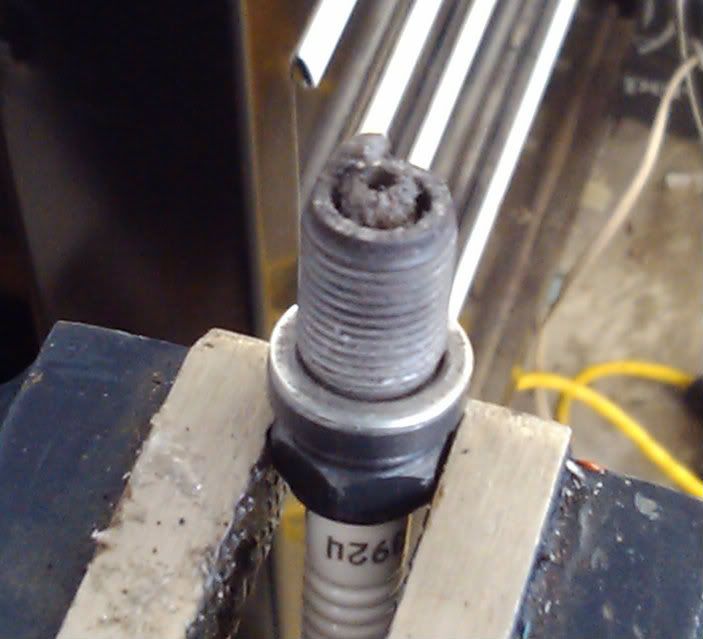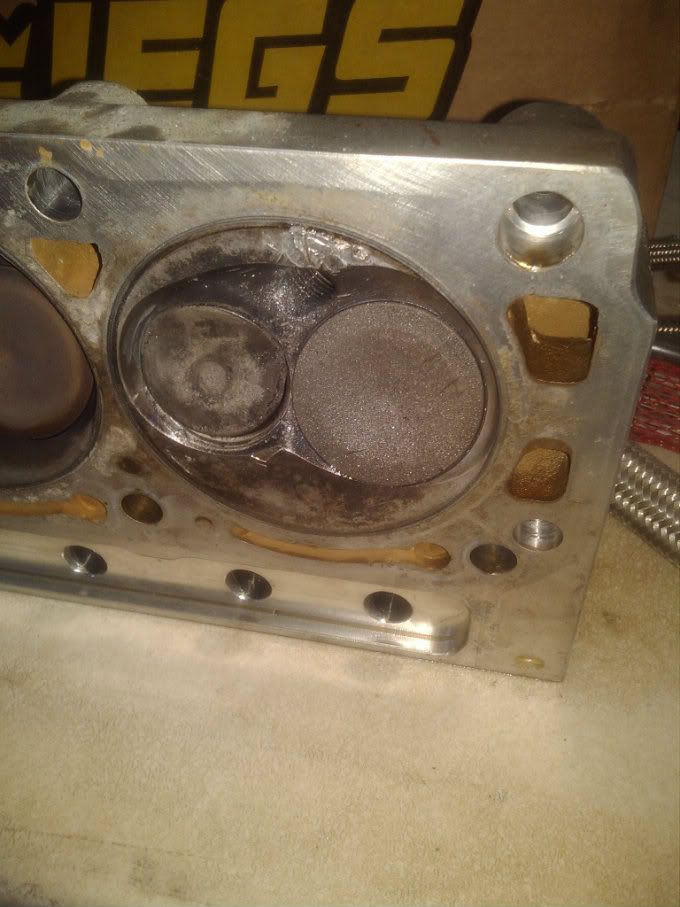 the exhaust valve wacked the piston pretty good:
I'll be checking the valve springs next week. The protruded plugs will be coming out.
The engine will get a fresh-up, but I have a feeling the Mustang will be getting my 410" Windsor in it next year. 680-700hp vs the 550hp from the 342"...200 mph here we come.
So what went first? that's a lot of damage from the plug and what's left of it :idea:
S CP
(well I can't really be mad, this engine got a hell of a work-out from the crew (3) driving it. they put 12 of the 15 passes on it as they got their licenses)
Hey Bostick...you looking for something else to do?