After seeing videos and pictures of Whitewater/River Jet Boats (Like the Outlaw Eagles in the below pics), it kind of leaves a feeling that our fiberglass boats are becoming obsolete. Not only do the whitewater race boats look badass, they seem to be DAMN quick and reliable with just moderate power as in Xerophobic's example in his last post. In addition, scrape them against the rocks, drive them onto shore, over logs, etc, they seem to just keep on going! Might as well go rock crawling in them (Saw that video too =)!
Outside of the initial cost, are there any downfalls if any of owning and maintaining a whitewater boat? What are the goods and bads?
It seems you can get them with a full interior and any other creature comforts needed to be a wicked family boat.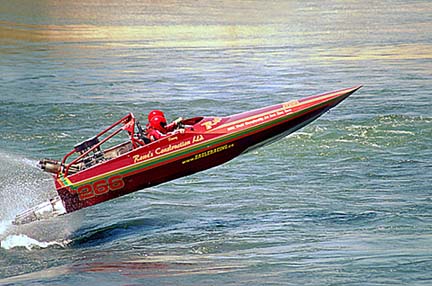 Also, is there a popular forum for these boat you can direct me to?
Thanks!