Just checked - they removed the video coverage. Guessing whoever put it up there will make a video for worlds, which they are titled to do.
So here's a few photos to give you an idea on the water conditions:
Here's John Doherty Driving, Mike King sitting backwards, Cameron King Skiing, and Todd Haig is in the background.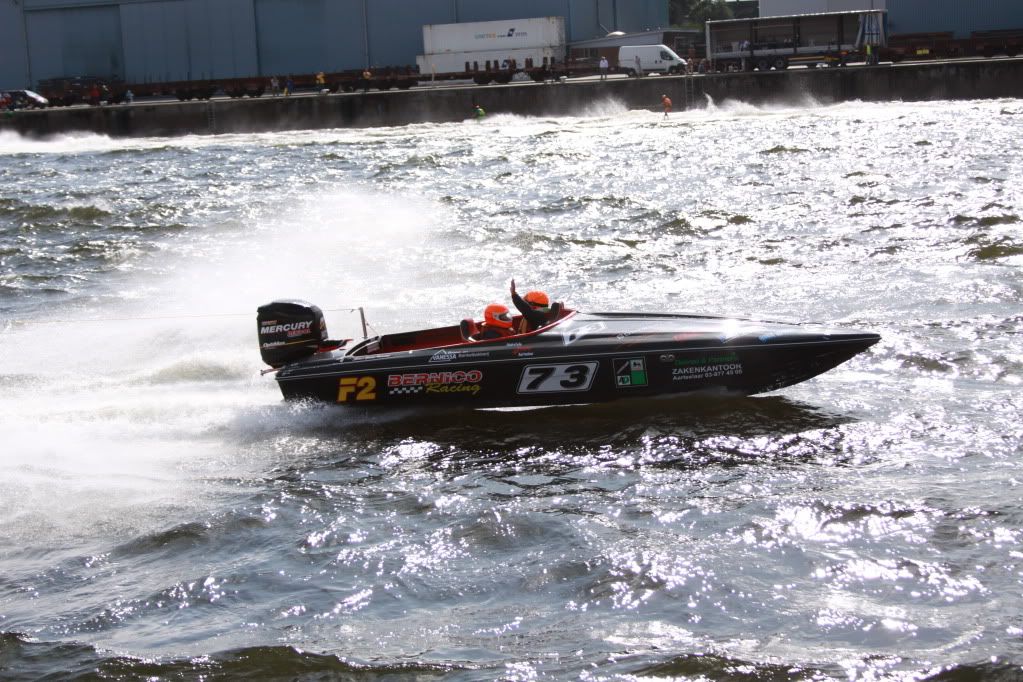 Howard Hoggins driving (this is actually the first time I've seen Sudden Force leave the water - at Pittsburg - it always plows through everything). Andy Anderson is skiing and he's looking great - been watching him_super cool guy. Need to look up who's observing.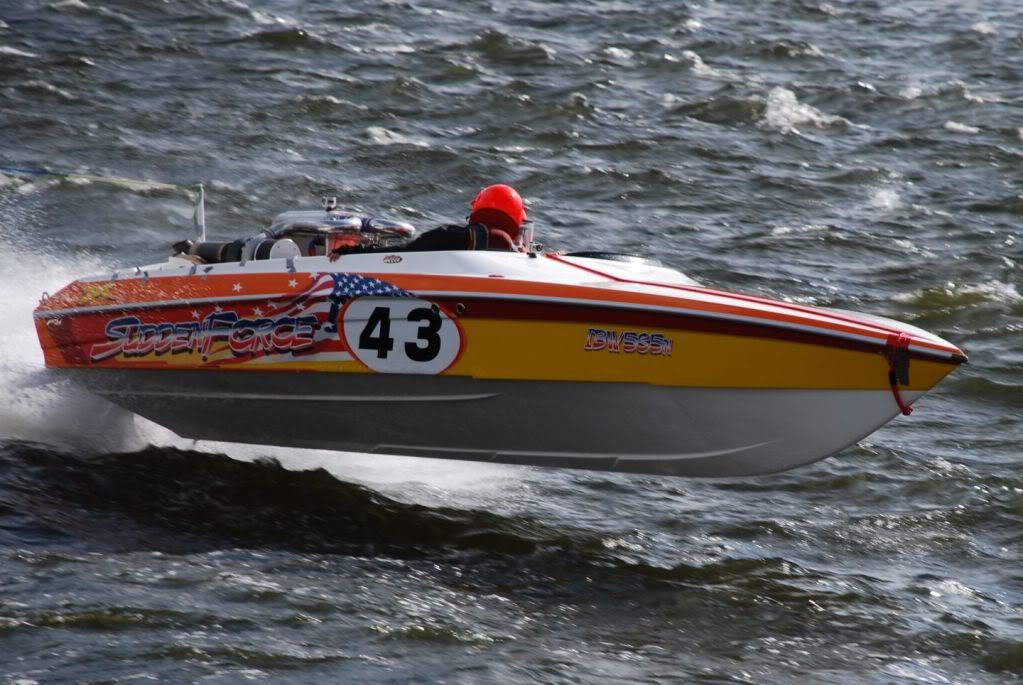 Here's Scott Wendt's Nordic, pulling Sam Frey. Another really cool guy. What I love about ski racing and a number of top skiers - they love to ski and they don't have attitude, though they are really good at what they do.
Thought you guys would be interested in today video coverage that Robbie put together and is showing frome the World Water Ski racing Championships in Belgium.

Check out

www.skirace.net

and click on the video window. Very rough conditions - Boats in the air, skiers in the air. US team members are holding their own on the world circuit. Todd and Cameron and kicking ass. It's great to see these guys that go flying by me in the marathons tearing it up. I'm sure many of these guys will come back better skiers from the experience.

Very good video coverage...and by the way, the local circle/marathon races have historically not been this rough or crazy.

Sean